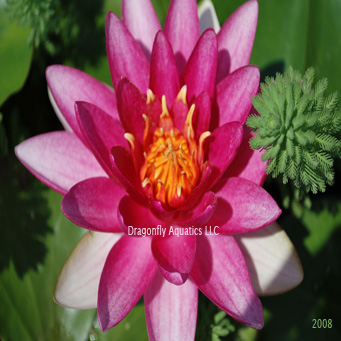 Attraction Hardy Waterlily Pond Plant
This hardy waterlily pond plant has outstanding watermelon-red, goblet-shaped flowers of 10-12" with pale pink sepals and deep yellow stamens with green leaves. It is a very free-flowering waterlily and the blooms make excellent cut flowers. Marliac-type rhizome. Good for large ponds.
Note: To view pricing and if available for shipment
where you live please enter your zipcode.
Planting Depth: 6-48"
Size: Medium to Large
Light Requirements: Full Sun
Hardiness Zones: 3-11