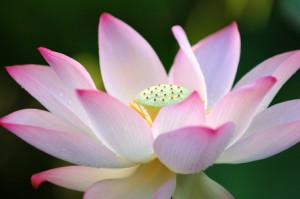 In March we begin harvesting the lotus tubers for the 2010 season. In the next couple weeks most varieties will be available for shipping to planting zones 10, 9 and 8. Lotus tubers are pulled while they are still dormant. The lotus tubers we sell at Dragonfly Aquatics have at least three or more growing tips, sometimes more depending on the variety. The tubers are kept in the dormant state in cold water until it is time to ship to your zone. Once the lotus tuber is placed in 65 - 70 degree water in the sun, it will begin to grow once again. Most varieties will bloom the first season.
You can read about planting lotus on our blog.
Check out the lotus on our site.