I wish it would rain, we need it.  This is the Rain Lily that finally decided to start showing off its stuff.  They say they bloom alot after a rain but seeing rain isn't in the forecast for awhile I can't say if it will bloom more then or not.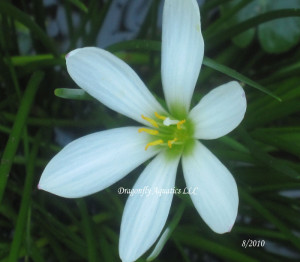 These Rain Lilies are such a brilliant white, almost translucent.  They make a nice plant for the edge of your pond or in a bog area.  I have mine placed near the waterfall close to the edge in a shallow area.  Again this is one plant that doesn't want much water, just keep the roots wet.  Its hardy to Zone 7.  They prefer full sun but I have mine in more shade and it seems to being doing great.  It probably gets about 2 hours of the morning sun.
Remember the large lotus bud well it finally revealed itself today.....its a Red Scarf.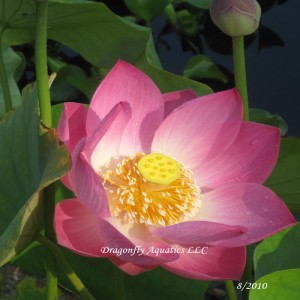 So as I'm enjoying the lotus from my kitchen window I managed to get my tomato juice and salsa canned.  At least I'm finished until the next pickin....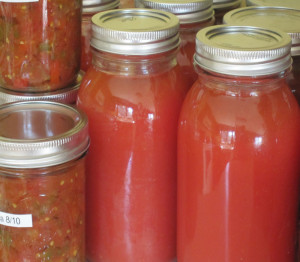 Enjoy your pond....season almost over.